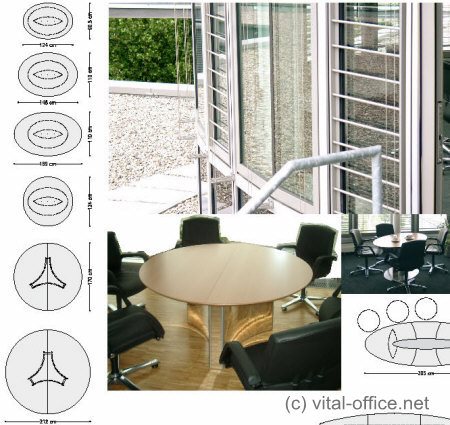 Meeting
Meeting tables elliptical and round tables
Round and elliptical single column tables in wood, Glass or linoleum, optionally with polished stainless steel base plate.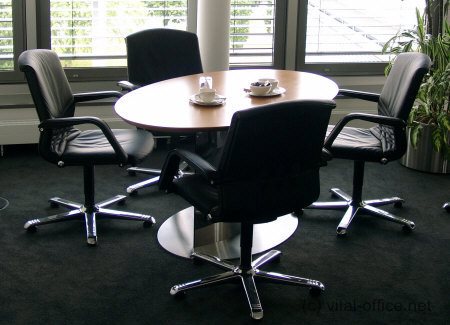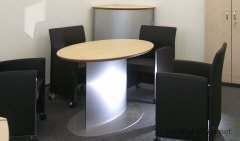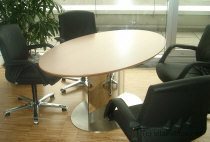 Meeting
Elliptical one column meeting table
in wood, glass or linoleum, optionally with sanded stainless steel base plate.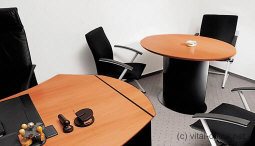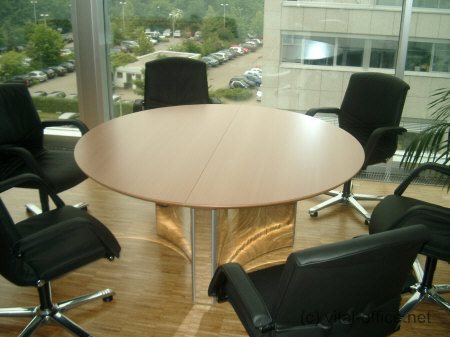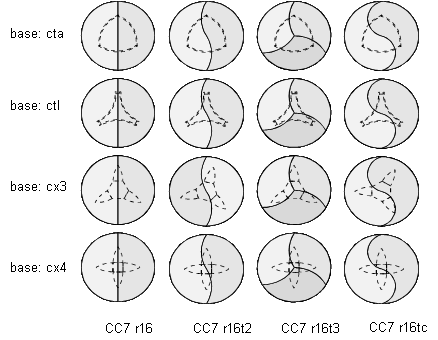 Round-Table
Round table in variations
Round meeting table with one column in different shapes
Diameter 160-200cm.
Base: Circon molded base type cti ..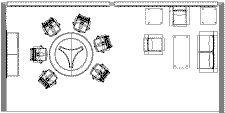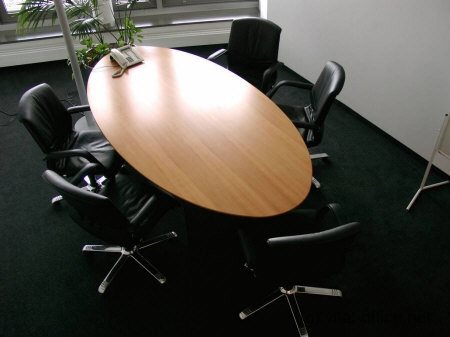 Meeting
Meeting table for 4-10 persons
Like the large s-class conference tables the smaller meeting tables reflect the same elegant style and pure quality.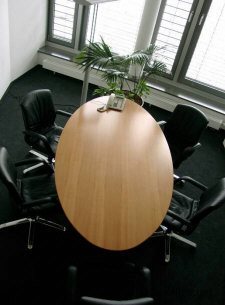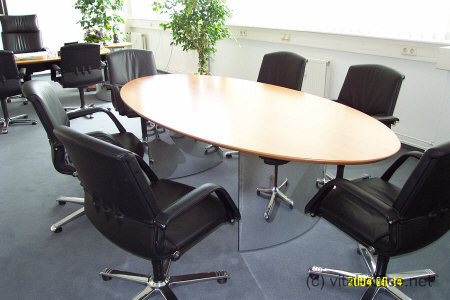 Meeting
Bestseller: a classic meeting table for the executive suite
conference table elliptic or boat shaped, dimensions: 260x124cm.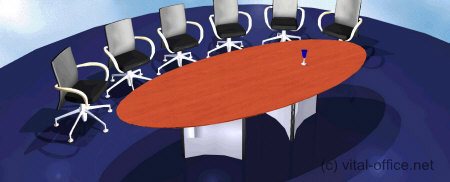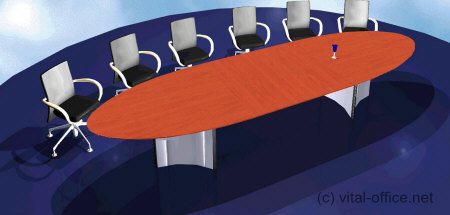 Meeting
Extendable meeting table
Type: CC7 e30a/zt13 -ctl
Dimension: 3x 1,24m + inlay 1,24m
Star like molded bases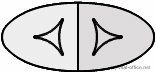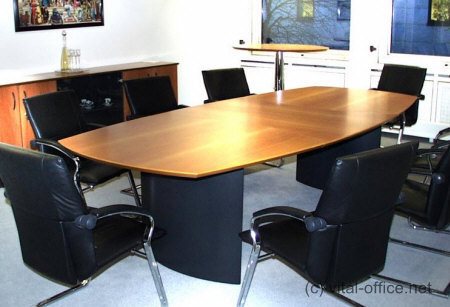 Meeting
Conference table with 3 top segments
Type: CC7 b3012 -c
boat shaped conference table, dimensions: 3x 1,2m
Style: Segmented top with changing veneer orientation.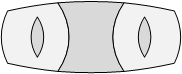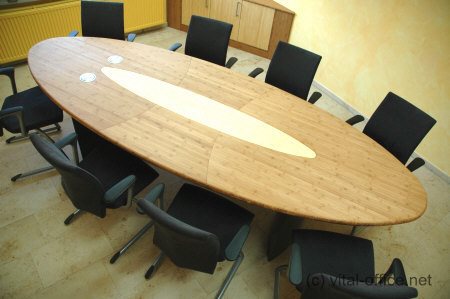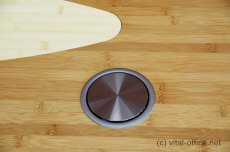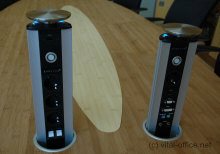 Meeting
meeting table in bamboo hardwood with media ports and according to Feng Shui rules
conference table 3,72 x 1,12 cm
Design variations:
3 segments: circle + 2 side tops optionally with Yin Yang inlay


2 segments with Inlay


2 segments with Yin Yang split


Power ports for media control and media ports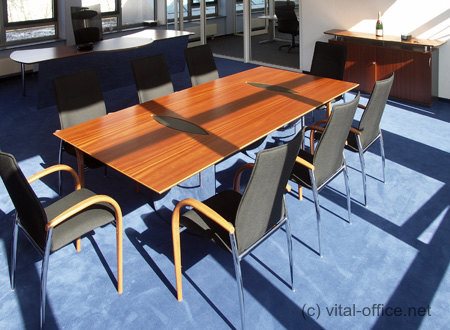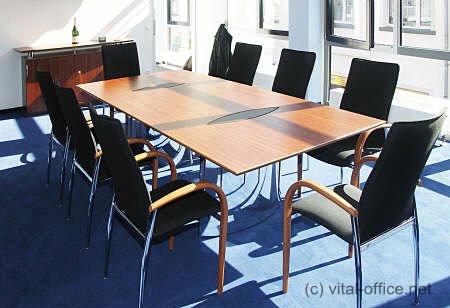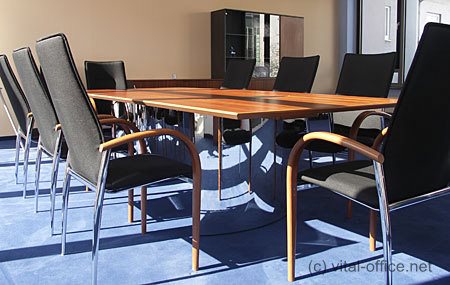 Meeting
Solid Elegance for discussion with plenty of room for hi-tech und cable.
The circon executive desks offers a covered cable tray in the molded feet, with plenty of room for electrical sockets, power supplies and a cable conduit from foot to foot.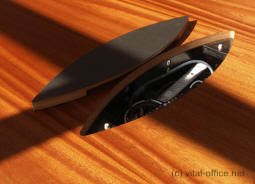 This desk and conference table is 260x124cm in Mahogany veneer and bases in polished chrome



Meeting
conference table with glass top
conference table for 10-12 persons. Square 3.5x 1.3m Mahogany veneer or glass top.