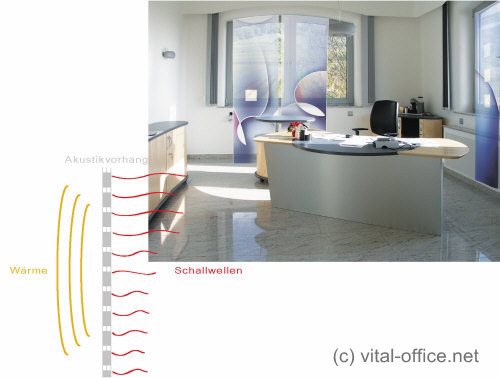 Acoustic panel curtains
Transparence and sound absorption
Acoustic panel curtains are transparent or translucent sound absorbing foils with print on individual motifs and images.
It can be installed in front of walls and glass facades.
It allows new designs of transparency and colorful structured glass facades to come true while meeting demands of room acoustics.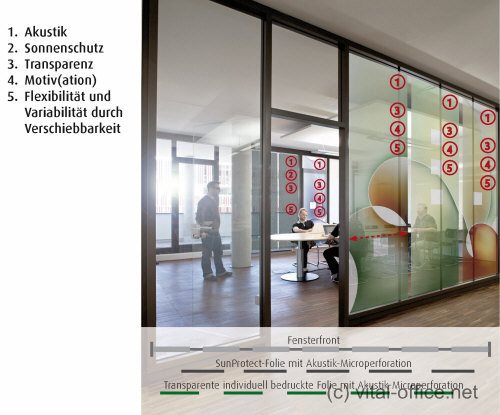 Acoustic panel curtains
Five at a single stroke
Best value for money is achieved through multiple combined features:
Acoustics
Sun protection,
Transparency,
Stimulation and motivation
Flexibility and variability.
The acoustic sun-protect foil offers sun protection for computer workplaces while at the same time absorbs sound.
Images printed on transparent acoustic foil design glass facades for more stimulation and motivation in offices while at the same time reduces the reverberation time and meeting the demands of room acoustics.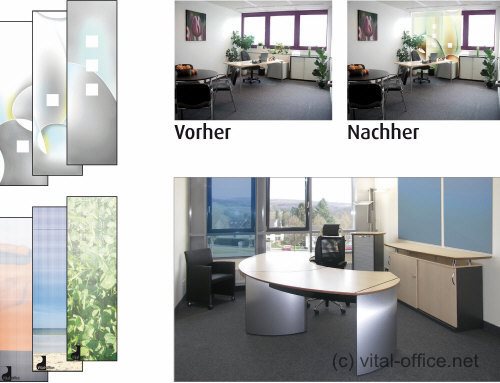 Acoustic panel curtains
Colorful visual motifs motivate
Enhance your office through individual visual art motifs. Gloomy grey surroundings produce rainy weather mood, while colorful visual motifs bring a piece of nature into the office enhancing well-being, efficiency, productivity and creativity.
Possible designs are:
Colors
Color gradients
Patterns
Photographic images
Product images
Art images
Graphical images
CI symbols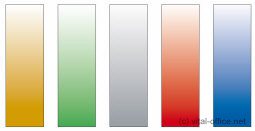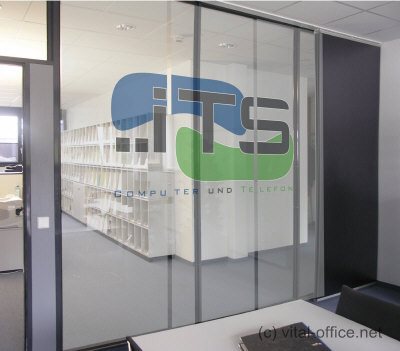 Acoustic panel curtains
Primary transparent
The primary transparent foils facilitate new design features. Individual printing of Logos, custom designs and standardized images can be combined.
Our design team helps you to design your own customized acoustic panel curtain. Also design from your graphics department are welcome.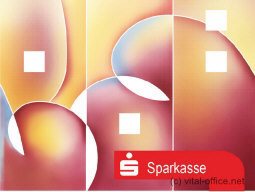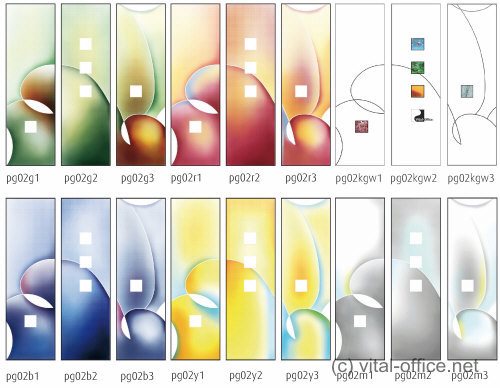 Acoustic panel curtains
Standardized visual art motifs
In cooperation with an artist this flexible Vital-Office visual art motif was developed.
Graphic's base is an interpolation of the geometrical figure "flower of life".
With only 3 parts the geometrical figure is endless in combination to the left and right side. This is of advantage for installations on large window facades.
Artfully colored in 5 colors which correspond to the 5 Feng Shui elements or transparent with squares in colors or images.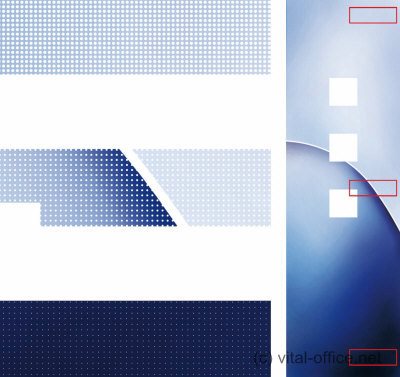 Acoustic panel curtains
Transparency grid
Printing with a specially developed transparency grid: Small holes at the bottom with less transparency and larger holes to the top with more transparency meeting the demands of more privacy in offices.
In this way solid color printings can be combined with transparency.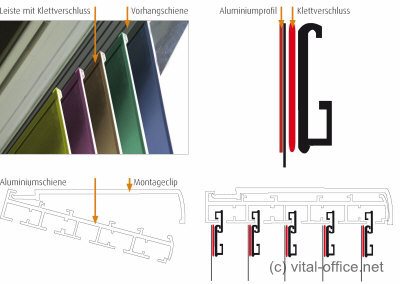 Acoustic panel curtains
Professional rail system
With the installation clip the installation of the rail system is very easy.
Mount installation clips every 1 meter on ceiling or on wall with optional wall brackets. Then simply clip the rail into the clips. If needed the rail is easily to unfasten.
The panel carriers support easy clamping of the panel curtains through a special clamping device.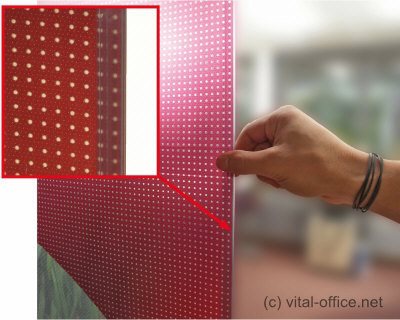 Acoustic panel curtains
Grip clip
Optionally a vertical grip profile offers a better handling feature while sliding the panel curtains.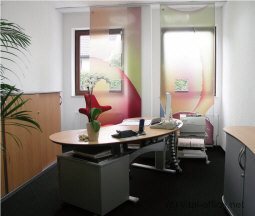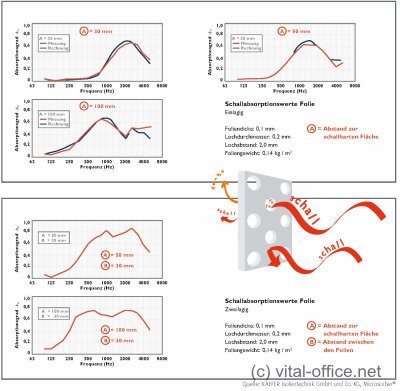 Acoustic panel curtains
Technical specifications
The high level of noise absorption results from the micro-perforation.
The holes in the patented foil have a diameter of approx. 0.2mm and are spaced 2mm apart.
The conversion from noise to thermal energy mainly occurs at the edges of the holes.
Reverberation times and sound levels are reduced significantly.
We advise a distance of 30 to 100 mm to the sound-reflecting surface. Optimal effects are achieved by using two layers of acoustic foils. By having a distance of 30 mm between the two layers the acoustic spectrum of absorption is broadened.
All building materials are class B1 in accordance with DIN 4102 and therefore not easy ignitable. The poly carbonate foil is UV-stabilized and non-static.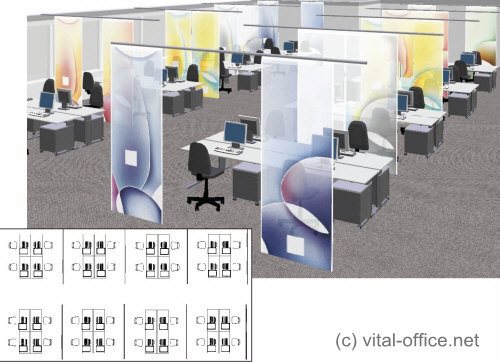 Acoustic panel curtains
Office room partitioning
Acoustic panel curtains can also be used to partition offices.
Flexible partitioning is enabled through the curtain system.
Curtains printed in a half transparency method offers sufficient shielding from behind while at the same time keeping the vision of an open space office. Alternately translucent curtains can be used.
The sound absorbing effect of acoustic curtains without reflecting surface behind is 30% in comparison to curtains in front of a reflecting surface. Note: The acoustic foil does not block sound transmission and should not be used as a noise barrier.