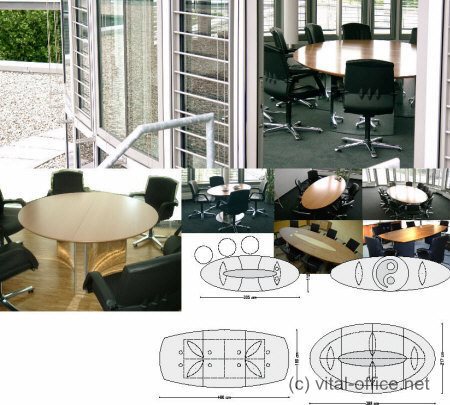 medium
Medium sized conference table systems for the executive suite
The Circon Executive product line features Management Level conference table systems in all sizes and many forms which include built-in media centers.
Exclusive proprietary design. Fashioned with highest quality materials. Comes in exquisite traditionally-crafted veneers or solid wood, painted glass or stone. Features acoustic wall panels and media cabinets.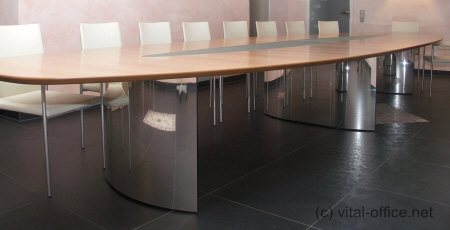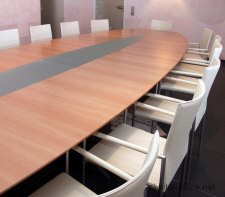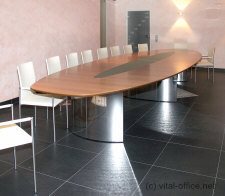 medium
Bestseller: noble lightness and functionality
conference table for 18 perosns. Elliptical boat shape. Dimensions: 5,7x 1,8m with inlay in transluzent glass and molded elliptical bases in polished chrome.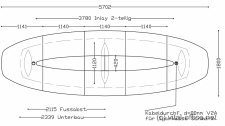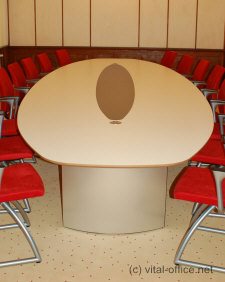 .. in Canadian maple with inlay in laminate aluminum sanded for Sparkasse Rostock.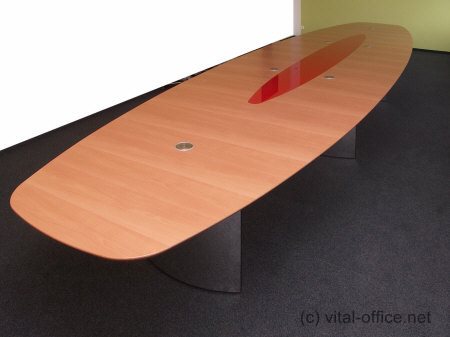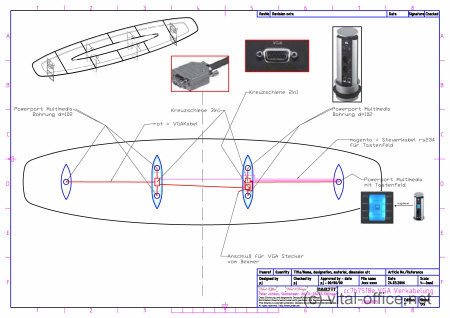 medium
Conference table with mini notebook media control for Media Markt, Ingolstadt
conference table for 22 persons elliptical boat shape. Dimensions: 7,5x 1,8m with inlay in red laquered glass
Media integration
In cooperation with expert media technicians, Vital-Office also offers built-in media centers which blend aesthetically within the contours of the table. With a few simple steps, your conference room turns into a notebook computer conferencing system.
Extend media port... plug in notebook...ready! By simply pressing a button in your media control panel, your notebook can now be connected with your beamer.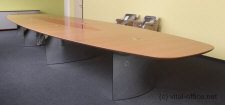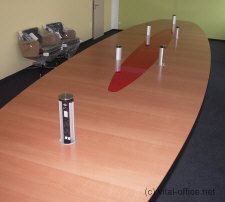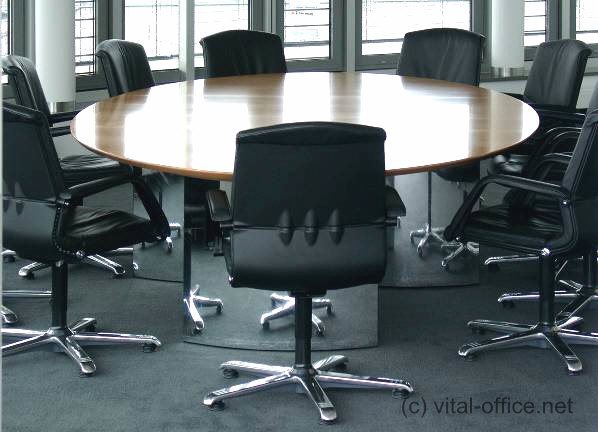 medium
Conference table in Swiss pear wood
conference table: 3,75x 2,2m and 3,5x 2,0m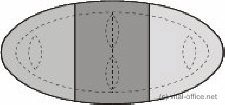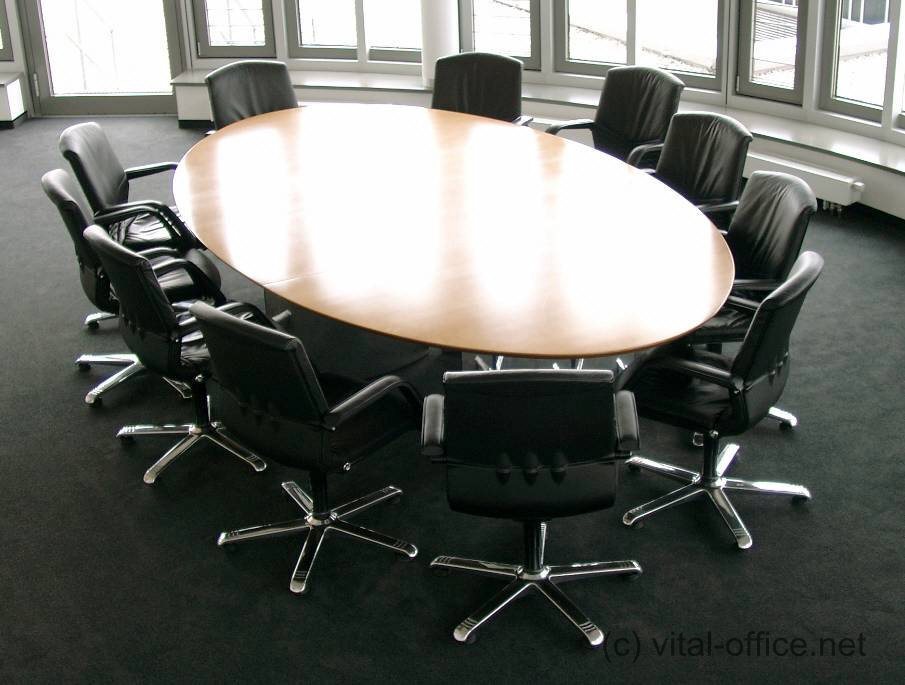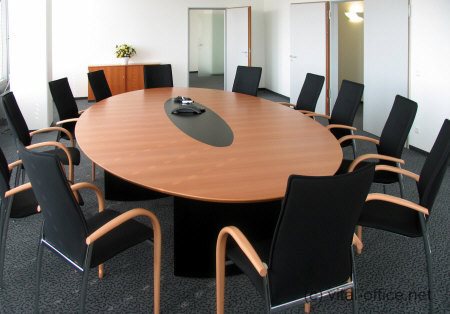 medium
Molded elliptical bases and glass inlay in matte black
conference table 3,75x 2,2m and 3,5x 2,0m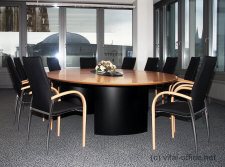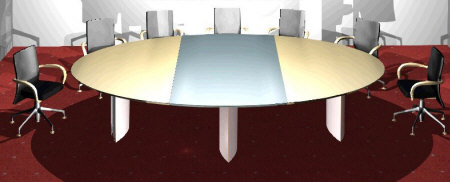 medium
Individual variations through 3 top segments
Type: CC7 e3722 –c / CC7 e3520 –c
conference table 3,75x 2,2m and 3,5x 2,0m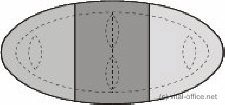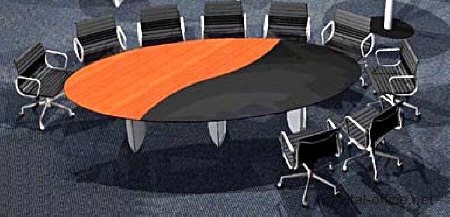 medium
creative top segmentation
Type: CC7 e3415y –c
Elliptical conference table 3,4x 1,5m
2 segments like Yin Yang symbol.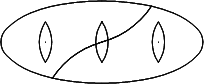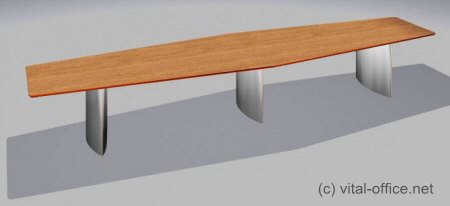 medium
conference table in trapeze shape
5,0x 1,2m forr 16-18 persons
Type: CC7 t5012 -c